Apple's MacBook Air projected to reach sales of 1.6M per quarter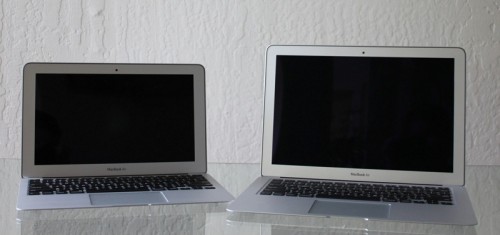 Analyst Mark Moskowitz with J.P. Morgan expects that MacBook Air sales will reach an average of 1.6 million units per quarter over the next 12 months. In the third quarter of calendar 2011, Apple sold 923,000 units of the MacBook Air, representing 838.6 percent year-over-year growth. Comparing with the previous quarter MacBook Air sales grew by 43.8 percent, outpacing total Mac unit growth of 17.1 percent.
China is now becoming a strong driver for growth of MacBook Air sales. Last quarter, MacBook Air units grew 339 percent year over year in China, versus 76.5 percent for the rest of the Mac lineup. Moreover, notebooks based on Intel's Ultrabook specification are highly unlikely to be a significant threat to the MacBook Air.
"In general, we think that Ultrabooks are highly-discretionary devices, and pricing on competitive offerings must fall below $800 before posing a viable threat to Apple's MacBook Air," he wrote in a note to investors. "In our view, Apple's first mover advantage and optimized feature set and form factor command a higher price that early adopters, productivity users, and Apple enthusiasts are willing to absorb."

Leave a comment