Australian retailer ignores injunction, sells Galaxy Tab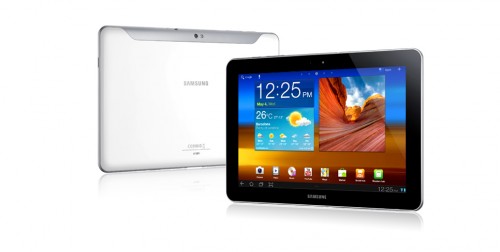 The Sydney Morning Herald reports that despite the injunction prohibiting the sale of Samsung's Galaxy Tab tablet in Australia, several Australian retailers have ignored Apple's threats and continue to profit from demand for the barred Samsung tablet.
At least one, dMavo, said it had created a separate entity in Europe to place it outside the jurisdiction of Australian courts, with the tablets delivered to customers from Asia.

"We have a new entity established and a separate server - just to deal with the tablet orders - that is undergoing testing as of last Saturday," dMavo managing director Wojtek Czarnocki said.

"Was Apple just bluffing or do they really want to play the cat and mouse game? We're up for it."
Melbourne law firm Watermark's senior associate and patent specialist Mark Summerfield suggests, however, it would be relatively simple to extend Apple's injunction to individual online resellers because it already applies to device maker Samsung. The only thing Apple will have to do is to apply to the Australian Federal Court for further injunctions. But it would be difficult for Apple, because the company is based overseas.
"Moving the business unit, and the servers, offshore does not absolve them of liability for patent infringement in Australia," Summerfield said. "The acts of selling to Australian purchasers, and importing infringing products into the country, remain actionable as infringements."
Despite all above mentioned, dMavo intends to sell the Galaxy Tab at least until Samsung's appeal which is set for November 25.

Leave a comment