Before he died, Steve Jobs kept a letter from Bill Gates by his bed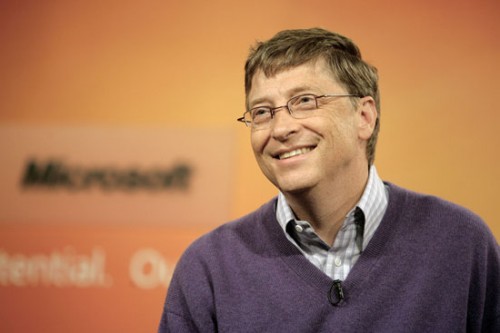 In a new interview Microsoft founder Bill Gates told that he wrote a letter to Steve Jobs before his death and the letter was so important for Steve that he even kept it at his bedside. Gates spoke this week with students at a school in South London, where he acknowledged that Jobs had said critical things about him in the past, but before Jobs passed away they had settled all difficulties.
"There was no peace to make. We were not at war," Gates said. "We made great products, and competition was always a positive thing."

In fact, Gates said he received a phone call from Jobs's wife, Laurene Powell Jobs, about negative comments her husband had made to biographer Walter Isaacson, in which he called Gates a "basically unimaginative person who "has never invented anything." Gates said Jobs's wife told him that Isaacson's book didn't "paint a picture of the mutual respect" the two had for one another.

When Jobs death was imminent, Gate wrote his a letter in which he told the Apple co founder "he should feel great about what he had done and the company he had built." Gates also wrote about Jobs's kids, who he had gotten to know. Jobs's wife reportedly told Gates that Jobs appreciated the letter, and even kept it at his bedside.

Leave a comment