Benchmarks Reveal 1.5GHz Apple A8 Processor and 2GB of RAM Inside of iPad mini 4

Last Wednesday, Apple officially announced new iPad mini 4. The device is already available for purchase in the United States and a number of other countries. Although during the media event Apple did not point out the specs of the tablet, the benchmarks that appeared on the Internet yesterday prove that the fourth-generation iPad mini can boast of 1.5GHz Apple A8 processor and 2GB of RAM. The report revealing such specs was shared by ArsTechnica reporters.
As can be seen below, the iPad mini 4 is slightly faster that the iPhone 6 and iPad mini 2 and 3 in both single-core and multi-core tests. It is slower that the iPad Air 2, though. All these things make the new tablet a worth purchasing device for all those who need a tiny, but efficient device for work and entertainment.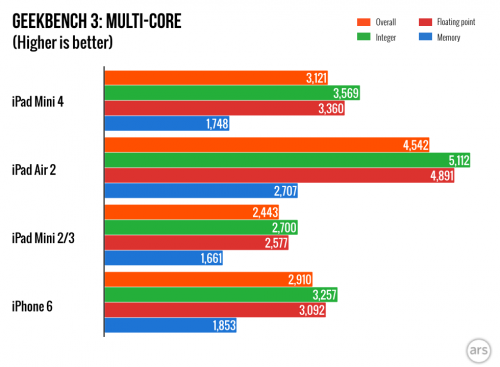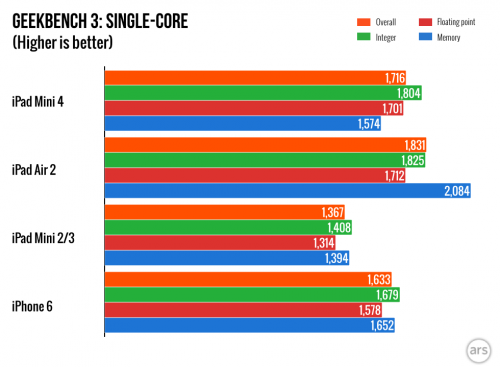 Having a whole extra CPU core makes the 1.5GHz A8X in the iPad Air 2 about 50% faster than the Mini 4, but we're still looking at a 20-or-so percent improvement over the old Mini 2 and Mini 3.
Apple announced the iPad mini 4 alongside the announcement of the iPhone 6s, iPhone 6s Plus and iPad Pro. For more information about these devices, take a look at our dedicated articles.
[via iClarified]

Leave a comment