Chengdu Plant Shut Down May Reduce iPad 2 Production By 500,000 Units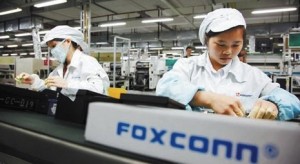 It seems that the explosion at the Chengdu Foxconn plant may in fact lead to a loss in production of 500,000 iPads, despite contrary reports from yesterday. The figures come from IHS iSuppli, which did note the exact figure will depend on how long the plant remains closed.
The Chengdu plant is said to produce 30% of all iPad 2s and some, including Mike Abramsky of RBC Capital Markets last week speculated that the impact could even be as large as a loss of production between 1.8 million and 2.8 million iPads. Whilst others such as Shaw Wu of Sterne Agee doesn't believe the Chengdu shut down will have much of an impact at all on iPad 2 production, with other plants picking up the slack.
The explosion at the Chengdu Foxconn plant last week took 3 lives and injured 15 people, nine of which are still hospitalised. The exact cause of the explosion is still unknown but early signs point to inadequate venting leading to a build-up of highly explosive aluminium dust that combusted.

Leave a comment