China Mobile Deal Can Boost iPhone Sales by 12 Million Units in 2014

According to the latest rumors, the deal between the company from Cupertino and China Mobile can possibly boost iPhone sales by at least 12 million units in 2014. Moreover, there's potential for even higher sales rates.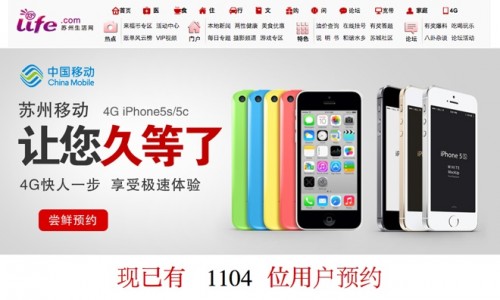 The projection comes from data compiled by AlphaWise and Morgan Stanley Research, which identified 12 million units as a "base case" scenario. The survey polled consumers in major Chinese cities earlier this year.

In a more optimistic "bull case" scenario, analyst Katy Huberty said China Mobile could allow Apple to sell 23 million additional iPhones next year.
Apple's new partner, China Mobile, can boast of about 750 million active subscribers and this number is still growing. This week, the carrier will launch a 4G TD-LTE network in China and both iPhone 5s and 5c are expected to be compatible with this new cellular communication standard.
Chinese market is of great priority for Apple since it is one of the biggest and probably the most profitable in the entire world.

Leave a comment