Creative Hitz MA2600 review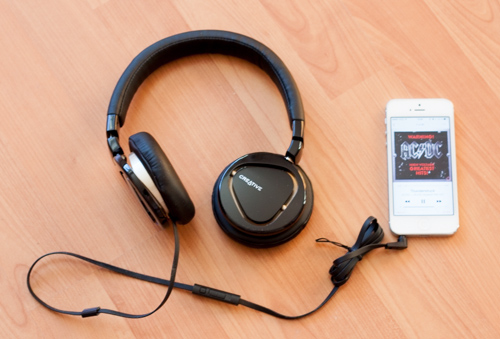 After purchasing a music player, smartphone or tablet many users think of buying new headphones to replace original ones. Indeed some people just want a better sound quality and user experience, others search for a replacement of already broken ones. We have been able to take a look at Hitz MA2600 headphones from Creative.
First impression always starts from the process of unpackaging the box. Hitz MA2600 looks great, at first sight one can tell that these headphones are very well made. The design is bright and modern. These on ear type headphones have professionally-tuned 40mm neodymium drivers that must deliver excellent sound. There is also a microphone, so Hitz MA2600 can be used to make calls as well. Two options for color - black and white. Official web page positions Hitz MA2600 as a premium headset for music and calls. We are sure it is also good for movies and games.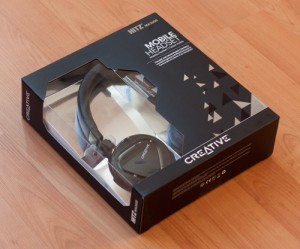 The headset sits comfortable and can be adjusted in several ways. We find these headphones very comfortable and experienced no problems wearing them for fairly a long time. Creative Hitz MA2600 weights less than 8 oz (225 g) and it feels like it weights almost nothing.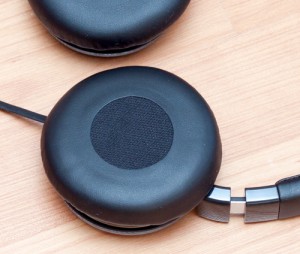 Hitz MA2600 headphones have a remote control with slider and a button. Slider is used for volume, while button can play/pause and switch between tracks just like when using original Apple earphones.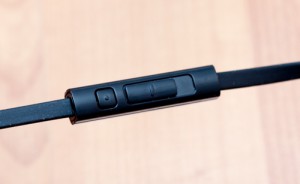 On modern gadgets like iPhone, iPad, and iPod Touch the button activates voice assistant Siri. Using Siri users can ask about the weather, add a note, add an event in the calendar, select artist or song to listen to, call friends and even dictate and send a text message.

The sound quality of Hitz MA2600 is good, we would say above average for this type of headphones. We have also found that 3.9 feet cable is more suitable for everyday use, since they indeed tangle much less than Apple Earphones that come with every iPhone and iPod and many other original headsets.
The compatible list of devices is quite high. Hitz MA2600 works pretty much with every phone and player that has a 3.5mm jack. Works well with iPhone, iPad and iPod Touch for sure.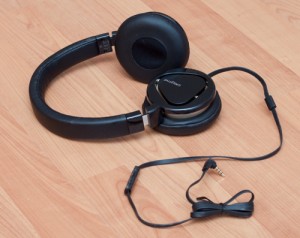 Technical Specifcations:
Drivers: 40mm Neodymium magnet
Frequency Response: 10Hz ~ 20kHz
Impedance: 32ohms
Microphone
Type: Omni-directional
Impedance: <2.2kohms
Cable Length: 1.2m
Input plug: L-shaped 3.5mm 4-pole gold-plated plug
Product Weight: 225g
Overall for the price of ~$60 Creative Hitz MA2600 is probably a very good choice.
iPhoneRoot thanks Creative and Powersales International for providing Creative Hitz MA2600 review sample.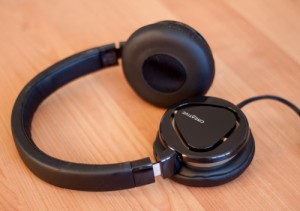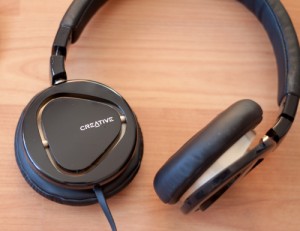 Leave a comment