Demand for iPhone 7 Has Peaked - Ming-Chi Kuo

According to the latest report from usually reliable analyst Ming-Chi Kuo, the demand for the iPhone 7 and iPhone 7 Plus has reached its peak and starts to become weaker.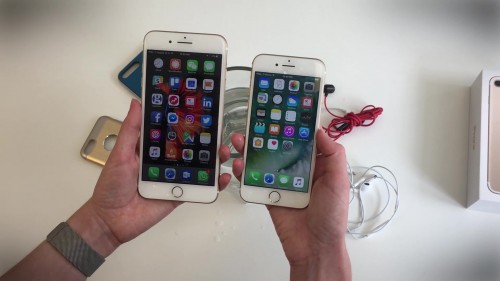 Just two months after the iPhone 7 and iPhone 7 Plus launched, KGI Securities analyst Ming-Chi Kuo believes demand for the smartphones has "peaked" in line with a significant monthly shipment decline starting in November.
The shipments have declined in November, that is why many component manufacturers have revised their shipment estimates down by 5-10% in November and December. Nearly all models and configurations of the 4.7-inch and 5.5-inch iPhone are in stock, there's no need to wait weeks for the new handset to reach the customer. As noted by the expert, the reason for weak demand is lack of truly innovative features or "spec surprises" in the 2016 iPhone.
Have you already purchased the new iPhone 7 or iPhone 7 Plus? Leave your comments below this post.
[via MacRumors]

Leave a comment