Detwiler: iPad 2G Will Have Two Cameras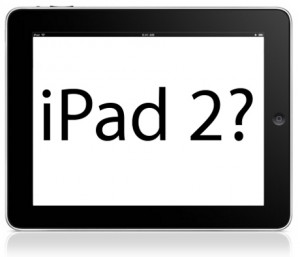 An investment firm Detwiler Fenton & Co. claimed today in its note on Barron's that OmniVision will be the supplier of CMOS image sensors for the next-gen iPad. That means the next iPad will have a forward-facing camera to support FaceTime feature.
Moreover, it is said in the note that Omnivision will also supply another 5MP camera which will be allegedly placed on the rear side of the iPad. OmniVision is an existing Apple's partner which currently supplies sensors for iPhone.
Detwiler revealed that Apple will expectedly produce 2.5 million units of the second generation iPad in the first quarter of 2011. Earlier AppleInsider also claimed that a FaceTime-enabled iPad will be introduced as soon as in the first quarter of the next year.
By the way, if rumors will be confirmed, iPad won't be the first tablet with two cameras. Already existing tablet Galaxy Tab from Samsung also has two cameras, and the rear one of them can be used in augmented reality applications.

Leave a comment