The biggest iOS games sale from EA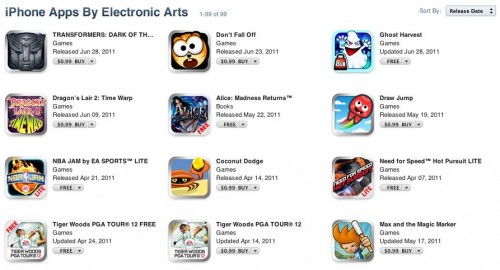 EA games are on sale for the July 4th Independence Day weekend. EA is Discounting over 90 iOS games to $0.99 or less!
EA's most popular titles include: Need for Speed, C&C, Battlefield, Fifa, Tetris, Scrabble, Monopoly, Battleship and more. You can look through EA games here.
Here is the list of some popular games and prices:

Leave a comment