Facebook App has been Optimized for iOS 7

Another app has been optimized for iOS 7. This time it's Facebook, so if you're an active social media user, read the rest of this article to find out what new features one can find in the application.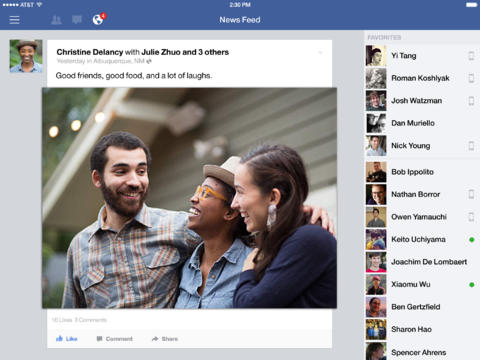 The list of the improvements brought by the version 6.5.1 looks as follows:
Facebook has an all new look and feel for iOS 7
Also in this update:
Tap the bottom of your screen to quickly get to your Messages, Notifications and more (iPhone only)
You can now use the app in Czech, Finnish, Polish, Swedish and traditional Chinese
Bug fixes
The most popular social network's client is compatible with iPhone, iPad and iPod touch and requires iOS 5.0 or later.
One can download the application from the App Store. Facebook for iOS is available for free, as usual.

Leave a comment