Facebook Released Much Faster App For iPhone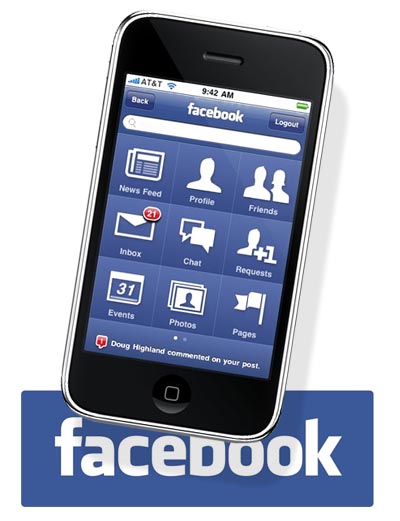 AllThingsD reports that Facebook has released a rewritten iOS app that is considerably faster than the previous version. With increasing number of users accessing Facebook via mobile, the company considers that it is essential to have a fast mobile app.
Facebook's engineers have abandoned the HTML5-based app and rewritten it in Objective-C programming language to make it perform like a true iOS app. The report said:
People have different expectations when it comes to using Facebook for iOS," Mick Johnson, Facebook iOS mobile product manager, told me in an interview this morning. "They expect a level of performance and speed that just wasn't there".

Johnson says that the largest pain points — scrolling through the feed, photos and loading the app — will all be much faster, by a factor of three.
AllThingsD also notes that Facebook mobile developers are now working on the three iOS app — Messenger, Camera and Facebook — which share a common code base. This means that Camera and Messenger are actually running in Facebook app and bringing many of their features to it. A shared code base also means that development cycles will be faster.
Facebook app for iPhone is available free of charge through the App Store.

Leave a comment