Faulty Battery Caused Galaxy Note 7 Explosions – Samsung

Samsung has reportedly discovered that faulty batteries were the cause of fires and explosions of the Galaxy Note 7. According to the latest report shared by Reuters, Samsung has finished the investigation and will announce its results on January 23, before the event dedicated to the earnings in the fourth quarter.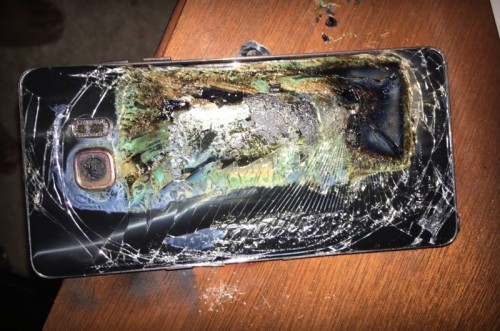 The results of the investigation will likely be announced on Jan. 23, a day before it announces detailed fourth-quarter earnings results, said the person, who was not authorized to speak publicly on the matter and declined to be identified.
The reporters claim that it is incredibly important to share the information about the problem that made the company recall 2.5 million Galaxy Note 7 units. Samsung has to explain the reasons for battery explosions and let customers know what has been done to prevent this from happening with new phones like the Galaxy S8 that should be launched in April.
Samsung's new Galaxy S8 will feature an AMOLED screen with integrated Home button, new processor, more RAM, and a number of other improvements.
[via Reuters]

Leave a comment