Apple continues new firmware 4.0 testing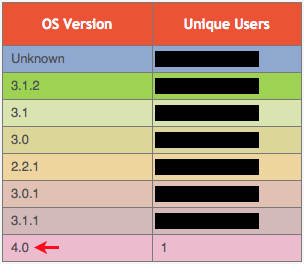 We published several news about new firmware 4.0 and even new iPhone 4 hardware. Recently one more iPhone developer has noted a single instance of iPhone OS 4.0 being used in their Pinch Media analytics. While such data can still be faked, it seems less likely to be. Testing of iPhone OS 4.0 may correspond with reports of new iPhone hardware also being tested. Any new iPhone would require a new version of the iPhone operating system to support the new hardware.
We can not yet imagine the features of this new OS or the new device. Apple is widely expected to release a new iPhone in the summer around WWDC 2010.

Leave a comment