Foxconn is emplying staff for Low-Cost iPhone and iPhone 5S

It is reported that Foxconn is employing staff to produce the requested amount of Apple's next generation iPhone (iPhone 5S) and the low cost budget iPhone (iPhone 5C).
Hon Hai Group, or Foxconn, is about to employ around 90,000 workers to improve the  productivity of its Shenzhen facility. Before the plant reached 210,000 workers, with a peak of 300,000.
The additional employees will help with orders for Apple's iPhone 5S, the one boasting the rumored finger print scanner, upgraded processor, improved camera and more. The low cost iPhone is speculated to be the iPhone 5C will feature a plastic shell in multiple colors with comparable specs to the current iPhone 5.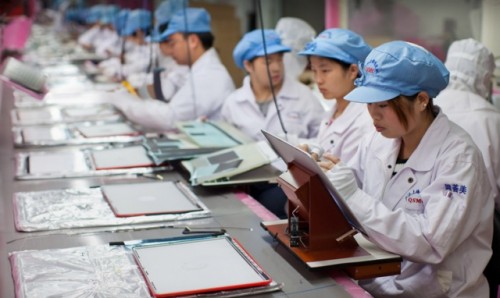 According to analysts, about 40 percent of Foxconn's total sales will be contributed by Apple orders in the year 2013, and nearly a quarter of the Taiwanese company's revenue for the year.

Leave a comment