Foxconn profits raise by 41% due to high iPhone sales

According to The Wall Street Journal, Hon Hai Precision Industry Company, widely recognized as  Foxconn, has experienced an abrupt upsurge of 41% of the second quarter profits. Foxconn is Apple's leading iPhone and iPad assembler, and the increase in revenue is accounte to by high iPhone sales rates.
The report notes that 40% of Foxconn's profits come from Apple.  In the second quarter of 2013 the figure of net profit of Hon Hai Precision Industry reached the top point of NT$16.98 billion (USD $566.7 Million) as compared NT$12.06 billion (USD $402 million) from the same period in 2012.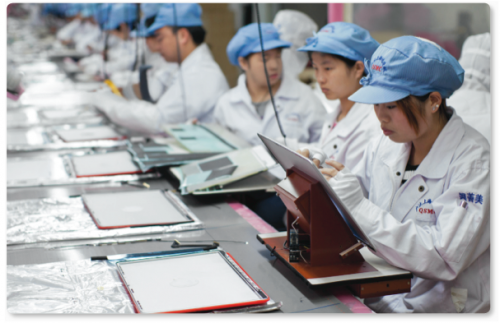 Hon Hai Precision Industry Co., assembler of Apple Inc.'s iPhones and iPads, posted a 41% rise in second-quarter net profit, helped by strong iPhone sales.

But the profit jump is unlikely to soothe concerns that the company, which earns more than 40% of its revenue from Apple, faces challenging times ahead as Apple's growth momentum slows.
Foxconn is likely to gain even higher profit over the next quarter. Apple is launching new products such as the iPhone 5S and next generation iPad and iPad Mini. Foxconn will take part in assembling of these devices. The iPhone 5S is rumored to be released in September while the iPads should be out later this year.






Leave a comment