Google Paid $1 Billion to Remain Default iOS Search Engine in 2014

It is no secret that Apple's long-term market rival, Google, pays the company to remain one of the default search engines on iOS devices like iPhones, iPads and iPod touch units. Up until now, the exact sum paid by the search giant annually have been unknown to public. Thanks to the details of Oracle's recent copyright lawsuit against Google, which were obtained by reliable Bloomberg reporters, we now know that in 2014, the sum spent by Google to remain one of the default search engines on Apple's portable devices accounted for impressive $1 billion. By the way, this figure goes in line with the one shared by reliable insiders back in 2012, so I guess we can believe the recent report.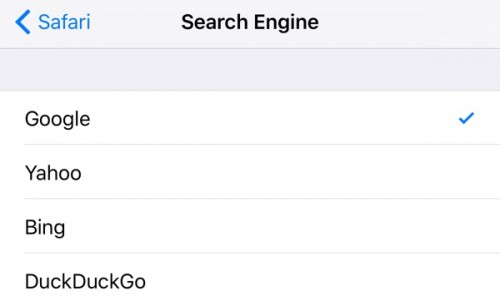 Apple receives a percentage of the revenue that Google earns from searches made on iOS devices, and in 2014, Apple's payout from Google totaled $1 billion. That information mirrors a similar rumor from 2012 that also suggested Google was paying Apple upwards of $1 billion.
The exact percentage of ad revenue Google shares with Apple right now is unknown, however, it is known that "at one point in time" the company gave 34% of the ad revenue to the Cupertino-based tech giant, which is a massive share.
[via MacRumors]

Leave a comment