Google rumored to release native iOS Gmail app soon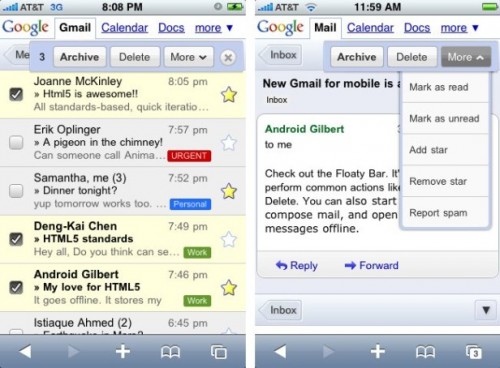 Rumors about release of the native Gmail application from Google have been circulating for about three years since Apple launched the App Store. Bloger, MG Siegler claims that Google "is on the verge of launching their native Gmail app" and have likely already submitted it to Apple for review. If the company approves the application, it should be released soon.
The native Gmail app will likely bring other key functionality as well: like Priority Inbox and one-click starring of messages. Other possibilities include some of the stuff Google is about to roll out for Gmail proper: like contact icons, better threading, and deep searching functionality. Maybe there will even be some Google+ integration, which Google is also hard at work on for Gmail.
Of course, Apple's native Mail app on iOS supports Gmail accounts, but it lacks lots of important features that users could find only via Google's Web interface for Gmail.
There were different suggestions why companies could postpone release of the application. Some believed that Apple blocked third-party mail applications that may compete with its own Mail program. Other reason for delay is the friction over Android operating system.

Leave a comment