Haswell Chip Benchmark Shows 7-13% Performance Increase Over Ivy Bridge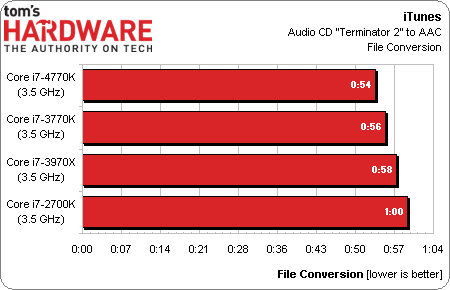 Tom's Hardware published results of a detailed performance test of a Core i7 Haswell processor, which suggest that it will offer 7-13% performance increase over equivalent Ivy Bridge chips – a similar increase experienced with the transition from Sandy Bridge to Ivy Bridge.
The integrated HD 4600 GPU shows an impressive speed boost of nearly 30 percent, but the report notes that this still will not allow for comfortable gaming experience and desktop gamers will have to use discrete graphics processors.
While performance boost reached up to 75% in regard to some specific tasks, the performance increases for typical desktop applications are rather modest.
Intel's Haswell chips will likely be powering Apple MacBook line later this year.

Leave a comment