HondaLink Apps and Display Audio Interface to Boost iOS Car Integration

Honda has recently updated its HondaLink apps for iOS, namely Connect App, Navigation App, Aha App and Launcher App. The reason for such update is the new Honda Civic launch. This car, by the way, is one of the first ever that features deep integration with Apple's iPhone 5, 5s, and 5c. Apart from that, it can boast of a brand new Display Audio interface, which resembles that of modern smartphones.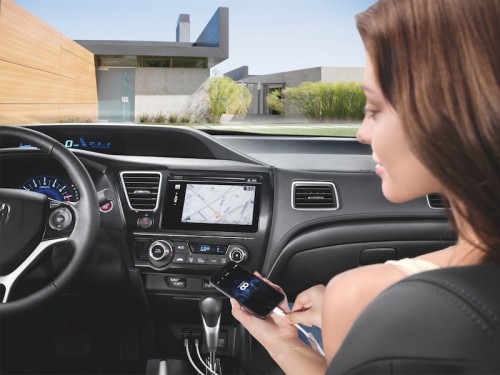 As noted by MacRumors,
Offering one of the largest touchscreens in its class, Display Audio uses the familiar pinch, swipe and tap functionality of a smartphone to access audio, phonebook, media, vehicle information and available navigation features.

Icons resembling smartphone apps are displayed on a 7-inch, high-definition, capacitive touchscreen, making the interface intuitive and easy to use.
HondaLink apps combined with Display Audio interface are aimed to make your iPhone an integral part of your car. Do you think this is a worth implementing idea?

Leave a comment