iFixit Teared Down Apple's new iPod Touch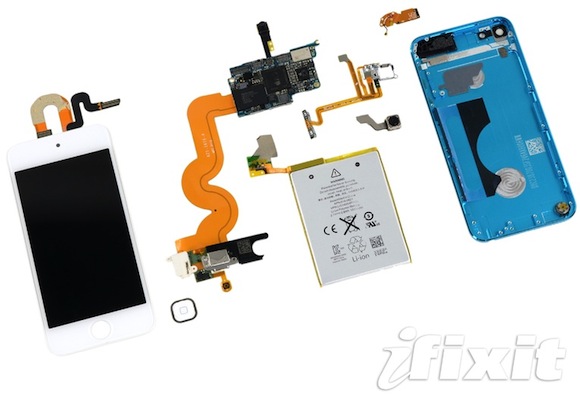 Experts from a teardown firm iFixit examined the internals of the new fifth-generation iPod touch. The teardown offers a look at how Apple has managed to pack all of the details into a body, which has 20 percent less volume than the fifth-generation iPhone. The iPod touch lacks cellular communications technology and carries fewer details, which are consolidated into a handful of parts. The battery and logic board are smaller than in the iPhone 5 and they are arranged in a top-and-bottom layout unlike the side-by-side layout used in the iPhone.
One interesting aspect of the teardown is the headphone jack and Lightning connector assembly, which include a long ribbon cable that is soldered into the logic board.
Other aspects of the iPod touch are relatively standard, with the logic board including the flash storage from Toshiba, A5 system-on-a-chip, and the usual set of chips for handling touchscreen functions, gyroscope, WI-FI, and more.
Overall, iFixit revealed that the new iPod touch is difficult to repair as many components are soldered together and the device is held together with clips and adhesives.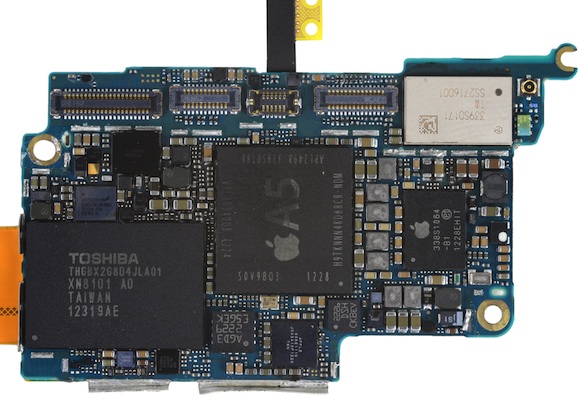 Leave a comment