Images Showing Rose Gold iPhone 6s and Retail Packaging of All Models Appear Online

Several new images showing the retail packagings of all iPhone 6s models and a rose gold device have recently appeared on the Internet. The images have been first spotted on a Spanish website called iPhoneros. The reporters claim they got the photos of Space Gray, Silver, Rose Gold and Gold iPhone 6s boxes from reliable Chinese sources, so it appears that they are legitimate and authentic. The images are available below.
Here's what MacRumors reporters write:
Spanish site iPhoneros [Google Translate] says its photos of the packaging came from a source in China. In one of the images, the packaging for all four iPhone 6s colors is depicted, each with a different siamese fighting fish, matching previous leaked packaging photos.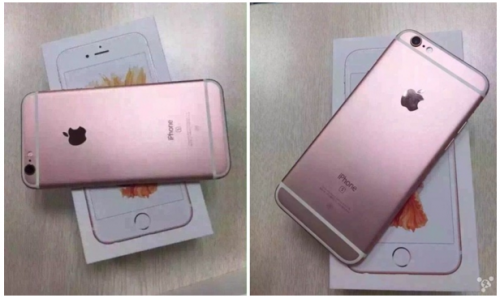 Apple announced the iPhone 6s and iPhone 6s Plus alongside the updated iPad mini 4 and the 12.9-inch iPad Pro at a media event on Wednesday, September 9th. The pre-orders went live on September, 12th. Currently, most of the models are sold out and the customers are waiting for the delivery of their new handsets.

Leave a comment