Imagination Technologies Starts Licensing Next Gen iPad/iPhone GPU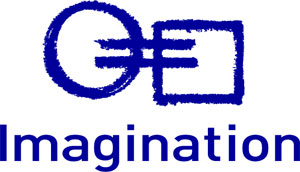 Imagination Technologies, the contract manufacturer of graphic processor units (GPU) for the next-generation iPhone and iPad, has announced that its key partners have started licensing process of the company's next-generation GPU with codename Rogue. It's likely that one of such key partners is Apple, because the company uses Imagination Technologies' GPUs in many its mobile devices. Moreover, Apple not only a major client, it also owns 9,5% of the company's shares. The current-generation iPad uses Imagination Technologies' PowerVR SGX543MP2 GPU. And Apple claims that the new iPad with the new GPU will bring significant performance boost for mobile graphics.
The POWERVR Series6 GPU family, which delivers not only a clear technology advantage and exceptional roadmap, driven by one of the largest teams of graphics engineers in the world, but also an extensive ecosystem of third party developers which has created hundreds of thousands of apps optimised for POWERVR enabled devices to date.
Based on Apple's schedule of announcement, it's likely that these new GPUs will be implemented in Apple's devices in 2012 at the earliest.

Leave a comment