Inifinity Blade Will Be Released on Dec. 9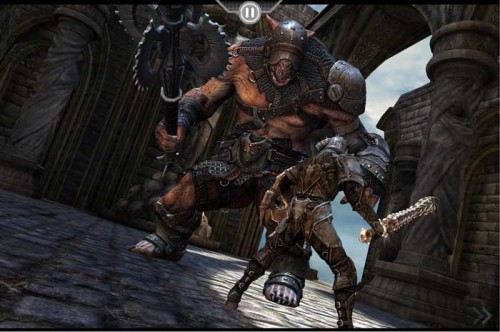 This Tuesday Epic Games and Chair Entertainment announced that their much-anticipated game Infinity Blade will appear in the App Store on December, 9. The title will be supported by iPhone 3GS, iPhone 4, iPod touch 3G and 4G, and the iPad. The price will be $5.99.
Infinity Blade is announced to be a universal game, which means that users will be able to purchase and then play it on multiple devices, like an iPad and iPhone. It will also feature a support with Apple's social gaming network Game Center.

In September 2010 Epic Games released the Unreal Development Kit for iOS and the free Epic Citadel application, which is intended to demonstrate the capability of the iOS platform to render 3D graphics with high resolution.
It is interesting, that one of the iPad commercials includes footage from Infinity Blade. The game was also demonstrated publicly on an iPhone, and then Steve Jobs even told that Epic made a "remarkable" thing by achieving such graphics on Apple's mobile device.
December, 9 is also rumored to be the day when a media event will be hold by Apple. Rumor has it the company will announce new subscription billion option for newspaper and magazines that will be available only for iPad users.

Leave a comment