iPad 2: Carbon Fiber, NFC Features, 7-inch Model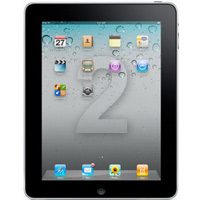 iLounge claims that got some details about what may be in store for the second-generation iPad. So the new device's shell will be made from a carbon fiber that would allow reducing the weight of the second-generation iPad.  Moreover Apple has not yet abandoned the idea of a smaller iPad carrying a 7-inch display, contrary to Steve Jobs saying that 7-inch tablets were dead on arrival, and Apple's suppliers has been asked to manufacture a component that would be used in a 7-inch iPad. About NFC, iLounge mostly quotes the previous Bloomberg report:
According to our source, Apple is actively developing new accessories that will communicate with the near-field radio chips reportedly built into new iPads and iPhones. In the most basic implementation, an accessory could announce its presence and potential functions to an iPad or iPhone without the need for a Bluetooth or similar connection; our source suggests that an otherwise simple case could include a radio chip so that an inserted iPhone or iPad could go into power-saving hibernation mode automatically.

Leave a comment