iPhone 4S may get hybrid GSM-CDMA support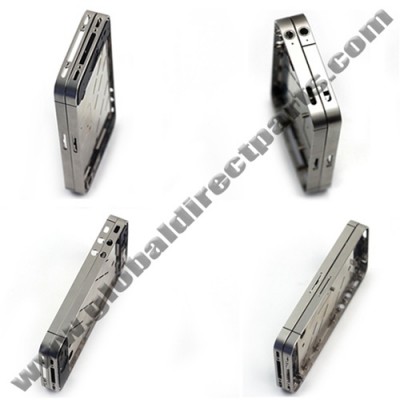 New report by MacOtakara claims that Apple may release the "iPhone 4S" that will sport hybrid GSM-CDMA functionality and a special SIM card slot for countries other than United States.
Besides that, the new smartphone will supposedly have a smaller hole for FaceTime camera and a "more narrow front receiver slit". It will also get a 5 GHz antenna for 802.11n wireless networking support.

The information provided by MacOtakara is in line with the photo, which was earlier published by Global Direct Parts and has a "SIM slot equipped middle-frame" part on it. After publication of that image Apple warned GDP that it was violation of the company' copyrights.
As we reported earlier, the next-gen iPhone, the iPhone 4S or iPhone 5, is rumored to be appear this fall. Numerous publications claim it won't significantly differ from the iPhone 4. The device will get an upgraded processor, currently used in the last-gen iPad, and an 8MP camera.

Leave a comment