The secret of iPhone 5 design is revealed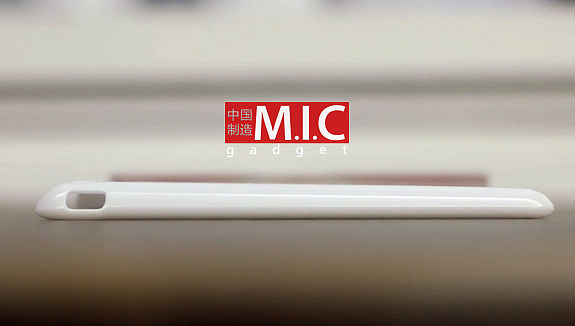 M.I.C. Gadget is reporting that iPhone 5 prototype device was lost by Foxconn or possibly stolen. That is why there are lots of iPhone 5 cases in China today. The design could really be the final one since case manufacturers must be very certain to have shipped "thousands" of cases already. Producing a mold for silicone case costs tens of thousands of RMB (thousands of USD) and a mold for hard plastic cases costs even more.
A case supplier told that a device had gone missing from the Foxconn factory in the Shenzhen Futian district. The prototype was disguised in a case to make it look like the current device. It was apparently a test model with a finalized iPhone 5 teardrop chassis but only had slightly modified iPhone 4 internals.
The person who had access to the prototype wiped the phone's software, thus disabling the GPS hardware needed to track it down. It was then allegedly sold to one of the iPhone case manufacturers for RMB ¥20,000 (about $3,100). We were told that Foxconn was aware of the loss and had penalized internal management for the incident. We also heard from another source that the person who "lost" it was paid to do so.
We are very sure that one or more of these case manufacturers have access to what is believed to be the prototype of the iPhone 5 with the finalized design. It is not simply getting tipped on the dimensions and shapes of the next iPhone to make the molds.
By looking at iPhone 5 case photos one can say that the future iPhone 5 has teardrop desing. It is much thinner (33%) than iPhone 4, but a bit larger in height and width. The height of the case is 4.84 inches (12.3 cm), width - 2.72 inches (6.9 см). The dimensions of iPhone 4 are 4.5 x 2.31 x 0.37 inches (115.2 x 58.6 x 9.3 mm).
Take a look at the video, where this new iPhone 5 teardrop design case is compared to iPhone 4 and iPod Touch:
Here are the photos:

Leave a comment