iPhone 5 Cases Suggest a Much Larger Device with a 4" Screen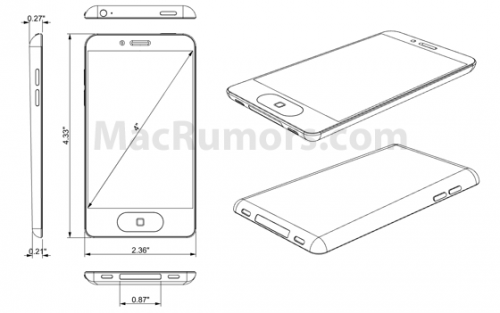 First evidences anticipating radical redesign of the iPhone 4 appeared in April. The co-called iPhone 4S/iPhone 5 was expected to adopt new larger form factor. Late in July a design document for the iPhone 5 was surfaced. According to this document, we assumed that the iPhone 5 design should have had dimensions of 4.33" x 2.36", suggesting a shorter but only slightly wider design. In comparison, the iPhone 4 dimensions are 4.5" x 2.31". Soon after appearing of that document, different third-party case manufacturers began producing cases for the rumored iPhone 5.
MacRumors ordered a pair of such cases that are available for public and subjected them to a series of measurements. After measurements they were found that the size of the phone at approximately 4.7" x 2.6". The images below demonstrate iPhone 4 in these iPhone 5 cases illustrating the increased size of the iPhone 5.  The iPhone 5 display is approximately 4" on the diagonal. Though, it's highly unlikely that Apple would make the iPhone 5 screen larger than on the iPhone 4. Apple is expected to reveal the iPhone 5 later this month for a possible October launch.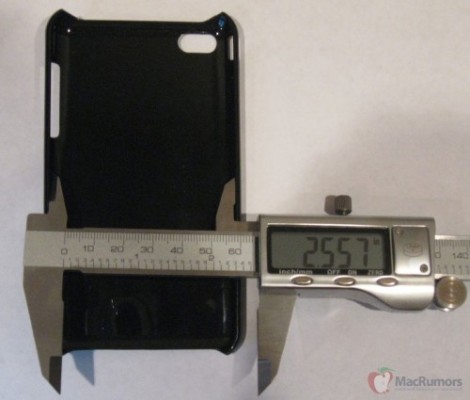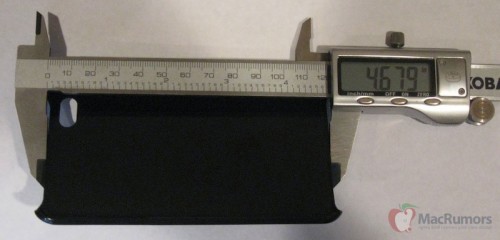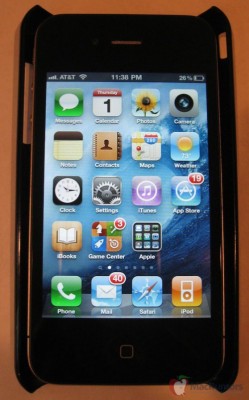 Leave a comment