iPhone 5 May Get New A8 CPU And Qualcomm Baseband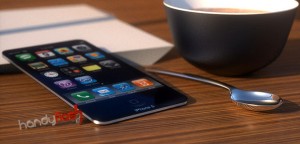 According to Apple daily, which is a Hong Kong-based newspaper, some components for the next-gen iPhone will come from Taiwanese supplier Kinsus, which is currently working on a new processor called A8.
The latest processor used in the iPad and iPhone 4 is called A4. It's a SoC (socket on a chip) that includes CPU, RAM and GPU. Apple have got an ability to produce this chip due to the acquisition of such chipmakers as PA Semi and Intrinsity.

Apple Daily's report also reveals that new iPhone will have a baseband from Qualcomm. It is possible, that the same radios may already be present in the latest CDMA-enabled iPhone 4.
It is possible, that the CDMA version of the next generation iPhone will also appear in early 2012, but the appearance of Qualcomm's radios allows to suggest Verizon will be offering "iPhone 5" at its launch this summer.

Leave a comment