iPhone 5S to Feature a Golden Back Shell and 128GB of Memory?

KGI Securities expert Ming-Chi Kuo claims that the new iPhone 5S will be available in gold and have 128GB of memory on board. Combined with the latest product parts leaks, his words seem to make sense:
We also forecast the new model will add a new look, a golden casing, and a new option for larger 128GB storage, to offer greater differentiation from iPhone 5.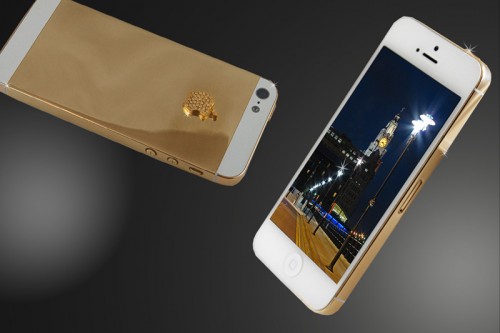 The current, fifth version of the Apple smartphone can boast of 64GB storage, which is not enough for all those who like to have all their favorite music, movies and photos stored directly on a smartphone. iPad 4, by the way, is the device that already has a 128GB memory option.
Apart from that, the analyst predicts that the iPhone 5S will get 1GB of DDR3 RAM, which is not bad since modern games require lots of resources.
We reckon A7 will upgrade memory bandwidth spec to LPDDR3 from LPDDR2 adapted by A6, in an effort to improve system performance. Since Apple is in charge of both hardware and OS design, it is capable of minimalizing memory capacity at an optimized state. Therefore, A7's RAM will likely be unchanged at 1GB.
Apple will show us its new flagship - iPhone 5S - as well as the lower cost iPhone 5C on September 10th. Can't wait to see these devices.

Leave a comment