iPhone 8 to Cost More Than $1000 – Report

 According to the latest report from Fast Company, the next generation iPhone called presumably the iPhone 8 or iPhone X will cost about $1000. This is the price Apple reportedly plans to charge for the OLED display, faster processor, new design, and other improvements of the 10th anniversary iPhone.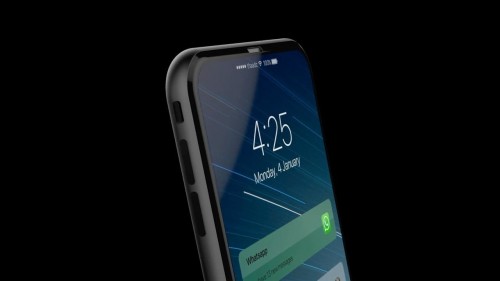 The report suggests that the iPhone will get a 5.8-inch OLED display without bezels. There will be no traditional Home button. Apple plans to integrate it in the the display along with the Touch ID fingerprint scanner. The upcoming flagship will be capable of recognizing the owner's face and allegedly support some augmented reality technologies.
The back panel of the iPhone 8 will be made of glass and reinforced with a stainless steel frame. Just like the iPhone 7 Plus, the handset will sport the dual-lens camera.
Fast Company believes that along with the all-new iPhone 8, Apple will introduce two other models called the iPhone 7s and iPhone 7s Plus. These two will get minor updates and more affordable prices.
$1000 may seem quite a sum of money, but this is the price of the iPhone 7 Plus with 256GB of storage. Keeping in mind all the improvements we expect from the iPhone 8, the price tag appears to be reasonable.
[via Fast Company]

Leave a comment