iPhone 8 to Get Smart Connector Port – Rumor

According to the latest report from The Verifier, the iPhone 8 will feature a Smart Connector port. This port may be used for inductive wireless charging and connecting augmented or virtual reality devices and accessories.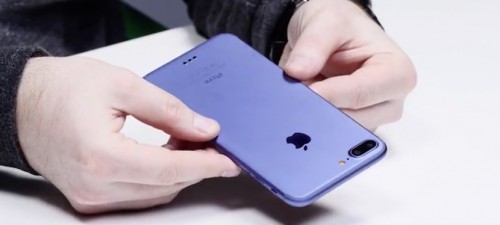 This is the first time the Smart Connector is rumored for the iPhone 8. Currently, only the iPad Pro has this type of port.
Additionally, the site reports that Apple may be working on the next-generation Apple TV set-top box supporting AR/VR capabilities. Detailed specs and the release date remain unknown.
All rumors shared by the website should be taken with a few pinches of salt as they come from unidentified sources with unknown track record.
The iPhone 8 is rumored to feature a 5.8-inch OLED edge-to-edge display manufactured by Samsung, 3GB of RAM, an A11 processor, glass body, and a number of other hardware improvements. The device will be announced in September and may cost about $850 for the entry-level version.
[via 9to5Mac]

Leave a comment