iPhone Hacker Geohot is working for Facebook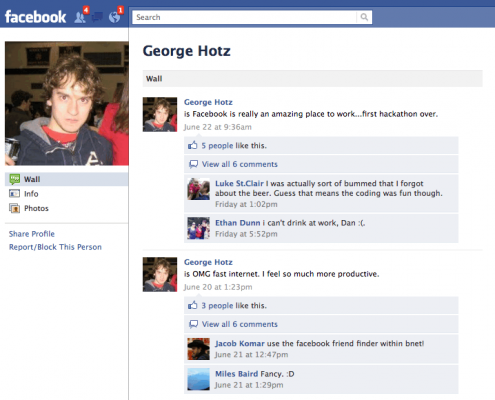 Geohot is famous iPhone and Sony Playstation hacker, the creator of blackra1n and limerain jailbreak methods, as well as blacksn0w unlock. Now he works at Facebook.
Joshua Hill (P0sixninja) recently mentioned this fact in an interview.
Geohot started working at Facebook in May and actually announced it on his Facebook account on June 17th:
"Facebook is really an amazing place to work...first hackathon over."
This means that we should not expect any new iPhone jailbreak and unlock utils from him.

Leave a comment