iPhone Holds About 40% Share of the American Smartphone Market

According to comScore MobiLens and Mobile Matrix, the iPhone now holds a 40% share of the American smartphone market, which means that users still prefer this device to the others.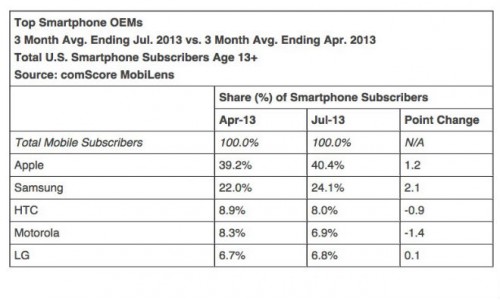 Currently, 40.4% of the U.S. smartphone subscribers own the iPhone. This is 1.2% more, than several months ago - in April (39.2%). As to the Apple's main rival - Samsung - its market share has grown as well. Nevertheless, the 2.1% growth is not enough to catch up with the company from Cupertino, so Samsung is the second with 24.1% of the American market share. As to the third, fourth and fifth places of the rating, they're occupied by HTC, Motorola and LG respectively.
If to speak about the most popular mobile operating system, it is still Android.
Overall, Google's Android platform remains the most popular operating system in the United States, with 51.8 percent share of the market. That figure, though, is down 0.2 points from April, while Apple's share rose 1.2 points.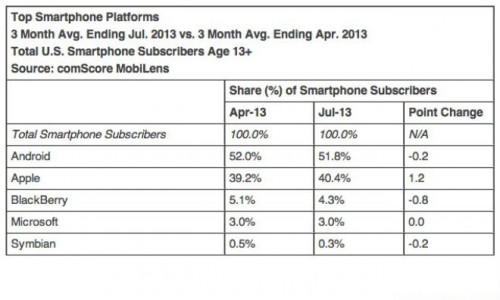 All in all, more and more people now choose iPhone instead of any Android device.

Leave a comment