iPhone May Get Foldable Screen in 2018

According to the latest report from people familiar with the matter, LG Display will supply Apple with new foldable displays for future iPhones. Apart from the Cupertino-based company, Google and Microsoft are interested in teaming up with the Korean Supplier.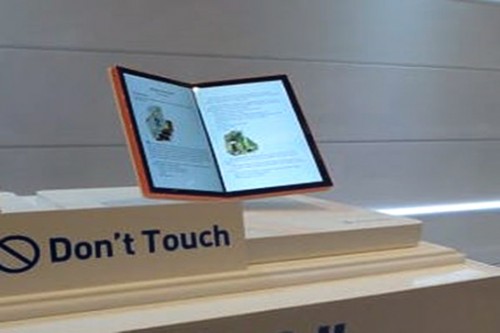 In 2018, LG Display may become the supplier of OLED displays for the iPhone. Samsung Display will produce screens for the iPhone 8, but it is not clear if the same manufacturer will remain the sole OLED panels supplier in 2018.
LG Display is interested in partnering with Apple, Google, and Microsoft and has reportedly agreed to work with these tech giants. With new foldable screens, Apple's iPhones, Google's Pixels, and Microsoft's Surface Phones may lure more customers that without them.
LG has shown off various futuristic-looking curved and foldable display prototypes over the past three years, including one with a book-like design and another that can be rolled up like a newspaper.
Apple hasn't yet commented on the recent rumor and it's quite unlikely that the company will do this at all.
[via MacRumors]

Leave a comment