iPhone Turning Five Years Old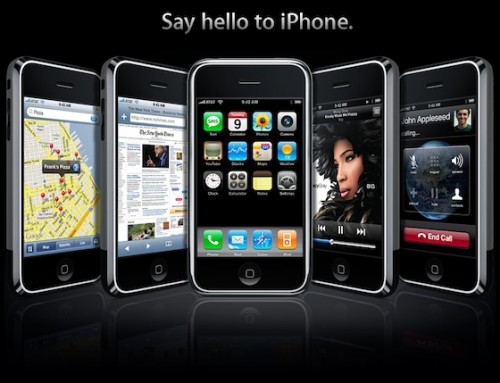 Yesterday Apple's iPhone celebrated its 5th anniversary. Since its launch in 2007, the smartphone generated the company $150 billion of cumulative revenues worldwide. Recognizing the milestone, Strategy Analytics offered its latest statistics, noting that Apple has shipped 250 million iPhones in the first five years since launch.
"The iPhone portfolio has become a huge generator of cash and profit for Apple," said Neil Mawston, executive director at Strategy Analytics. "A quarter of a billion iPhones have been shipped cumulatively worldwide in the first five years since launch and Apple reaches its fifth birthday at the top of its game."
The undeniable success of iPhone made Apple the largest company in the world by market capitalization. But Mawston noted that the next five years could be more difficult for Apple, because its rivals never sleeps and offer multiply "alternatives" to the iPhone.
Currently, the iPhone is so popular that Apple sells more handsets per day than there are babies born in the world, according to VoucherCodes.co.uk. The retail outlet also noted that since the release of the iPhone, Apple's worldwide brand ranking has catapulted from 44th place to No. 1.
Noteworthy, the first iPhone was promoted as three devices in one: a "revolutionary mobile phone," a "widescreen iPod," and a "breakthrough Internet communications device."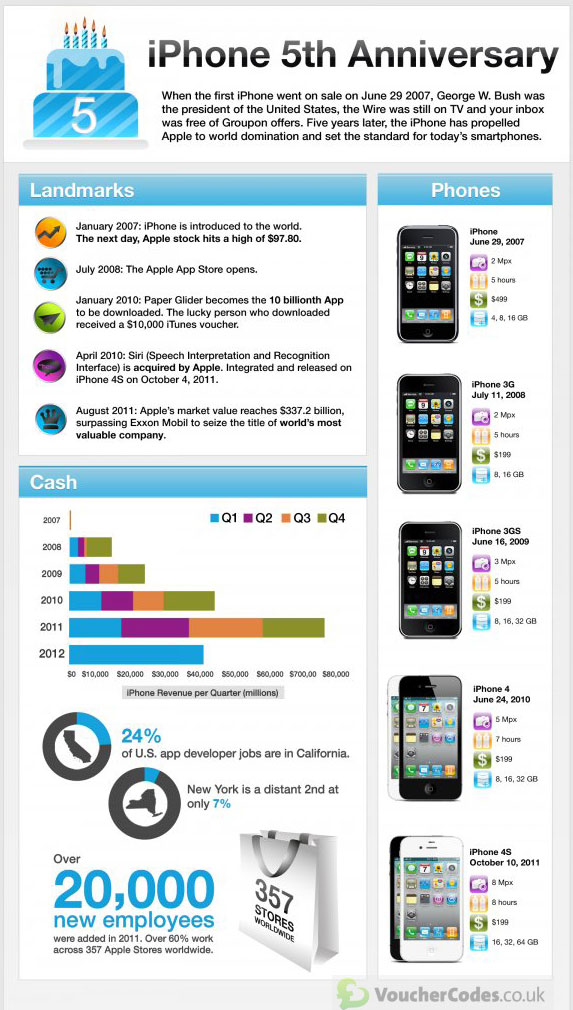 Leave a comment