iProd2,1 Confirmed to Be New Apple TV, Not Next-Generation iPad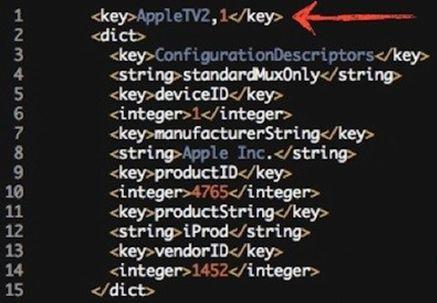 Configuration files within the new iOS 4.2 beta reveal that Apple's "iProd2,1" device that had been spotted in earlier iOS versions and presumed to be the next-generation iPad is actually the company's forthcoming Apple TV revision.
The entry for iProd2,1 first showed up in iPhone OS 3.2 back in April. At the time, it was presumed to be a next-generation iPad, as the original iPad had initially carried an "iProd1,1" designation early in its testing process. Interestingly, iProd2,1 once again made an appearance just a month ago in configuration files that were apparently designed to allow the device to be auto-activated without having to be connected to iTunes, reportedly to ease the process of carrier testing for new iOS hardware.
All of those thoughts have been turned on their heads with today's revelation, however, as TUAW's source shares information clearly indicating that the device bearing Product ID number 4765 is now being referred to as "AppleTV2,1" rather than iProd2,1.

Leave a comment