ITV Warns Apple (Again) Not to Use Their Name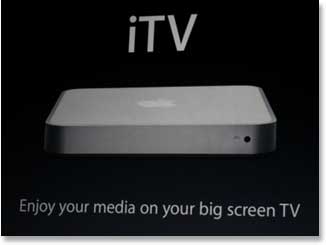 As rumors of an Apple television set continue to swirl, The Telegraph reports that the UK TV network ITV has written a letter to Apple to warn it against using the name "iTV" for its future television product. Though, ITV said that there has been "no communication" between it and Apple. The "iTV" name was previously rumored to be used for Apple's revamped iOS powered Apple TV in 2010, which was said to have made network executives "furious."
Apple anticipated television has been called the "iTV" by some pundits, following the same branding as Apple's other popular products like the iPhone and iPad. ITV, short for Independent Television, has been on the air since 1955, and is the broadcaster of the popular show "Downton Abbey." The network has also spawned three sister channels using its same name: ITV2, ITV3 and ITV4.
Apple reportedly assured the ITV network in 2010 that Apple would not use the "iTV" name. But the death of Steve Jobs is said to raise a serious concern of the network. ITV executives are said to be concerned that Apple Chief Executive Tim Cook could take a different stance from his predecessor.

Leave a comment