Jobs recommends to buy Android-based phones

And we're back now with a new e-mail reply by Steve Jobs, received from a TechCrunch reader. He was interested why Apple doesn't apply parental control to apps released in AppStore but simply denies accepting it. Jobs' answer was suddenly long, and he recommended to buy an Android-based phone.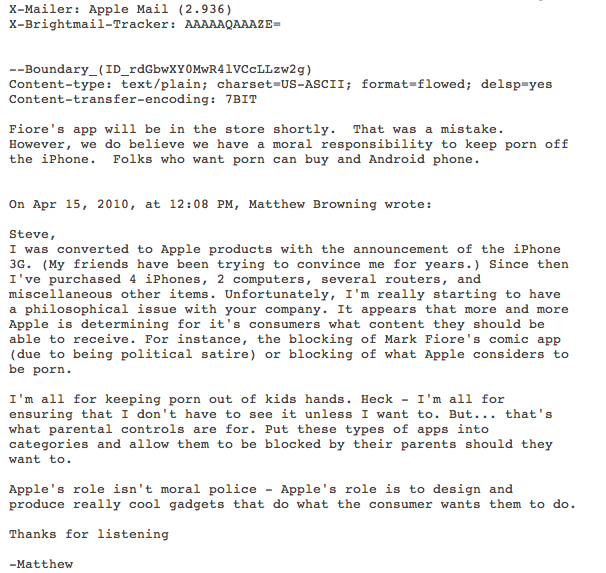 It is interesting that this is not a first comment on porn made by Steve Jobs. On the presentation of iPhone Os 4.0 he also answered to one of the journalists with words:
"You know, there's a porn store for Android. You can download nothing but porn. You can download porn, your kids can download porn. That's a place we don't want to go – so we're not going to go there."
P.S.: Recently Steve Klinck posted a tweet with URL on a tumblr-blog where all the e-mail replies by Steve Jobs are being collected. It doesn't appear to be updated recently though it still seems interesting to read.

Leave a comment