Jobs Said Apple Doesn't Track Anyone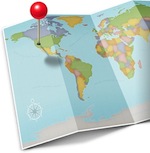 There was a lot of noise lately about the fact that Apple keeps users' location data on their iPhones. Finally, MacRumors reader had sent an e-mail to Apple CEO Steve Jobs with a request to explain what's going on and received an answer. Here's the full exchange:

Question:
Steve,

Could you please explain the necessity of the passive location-tracking tool embedded in my iPhone? It's kind of unnerving knowing that my exact location is being recorded at all times. Maybe you could shed some light on this for me before I switch to a Droid. They don't track me.
Answer:
Oh yes they do. We don't track anyone. The info circulating around is false.

Sent from my iPhone
Jobs was always dramatically short in his replies, and this time his vagueness doesn't make things any clearer again.
Earlier we reported that iPhone logs its users' location even if location services are disabled.

Leave a comment