Labels Hoping Apple's Music Service Will Launch at WWDC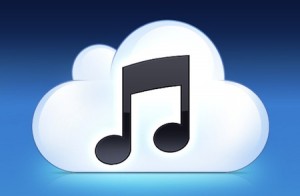 Four major music labels in the US (Warner Music Group, EMI, Sony, Universal) are hoping Apple's rumored cloud music service will launch next month during the WWDC. The labels are counting on Apple to provide a full-featured music service with iTunes Store integration that would force competitors like Amazon and Google to start paying licensing fees for their "music locker" services. Amazon and Google services users might be able to upload songs they illegally downloaded from the Internet.
But the services offered by Amazon and Google are not all that they can be because those companies had to tippy-toe around copyright issues. Since neither company was either able or willing to obtain licenses from the four major labels, neither of them could deliver the same range of options that Apple will be able to offer with its upcoming cloud service, according to multiple music industry sources.

Lots of people at the four major labels, however, now hope the service launch at Apple's Worldwide Developer Conference on June 7. The risk for the record labels is that the services from Amazon and Google could prove good enough for most music consumers and that the companies don't feel compelled to upgrade.
Reuters reported a few weeks ago that Apple's new music service had been finalized on the technical side, and Apple was simply completing the process of signing deals with music labels to offer both upload features and streaming of songs you don't own, likely through a subscription system.

Leave a comment