'Last Compatible' Versions of Apps Available for Older Devices on the App Store

Those who use older Apple's devices - like the iPhone 3G or iPhone 3GS - have finally got the opportunity to download last compatible versions of apps supported by their firmware directly from the App Store. This is all due to the latest iOS App Store change.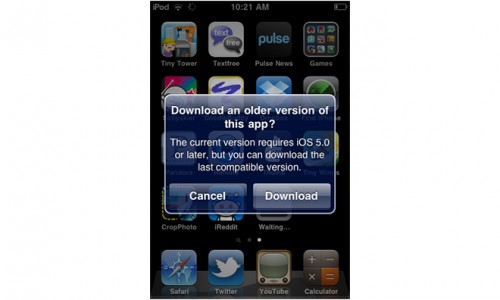 According to AppleInsider:
Under the new system, when a user attempts to install an app which no longer supports the legacy iOS running on their device, a pop-up will appear asking if they would like to download the last compatible version of the software instead. The feature extends the viable lifespan for aging iOS hardware that can't run the latest builds of Apple's mobile operating system.
Looks like I've got some good news for my friends since some of them still use iOS 4.2.1.

Leave a comment, read comments [2]