Leaked iPad Air 3 Case Confirms Rumors About Device

As it was already reported, Apple may launch the iPad Air 3 in March. The device will likely feature a faster processor, 4GB of RAM, LED flash on the back panel as well as four speakers at the top and bottom. Several images showing something similar to the case for the upcoming gadget confirm the rumors about four integrated speakers and rear facing LED flash. The leaked photos first published by usually-reliable French website Nowhereelse.fr are available below, take a look.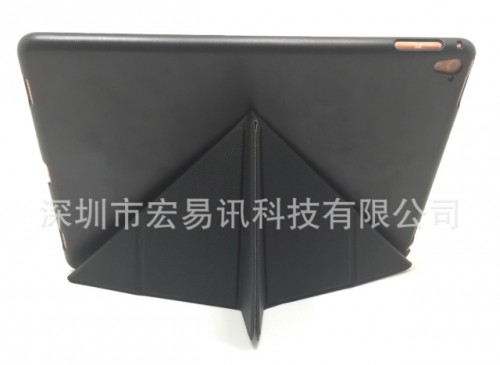 Aside from the aforementioned things, the case features a cutout for the Smart Connector introduced in the iPad Pro.
Photos of the case were posted recently by Nowhereelse. They corroborate an earlier report which said the iPad Air 3 would get a rear facing LED flash and the presence of four integrated speakers at the top and bottom of the device.
Apple will unveil the new iPad Air alongside the iPhone 5SE and the updated Apple Watch this spring. The tablet may hit the store shelves at the end of March or beginning of April.
[via iClarified]

Leave a comment