Leaked Parts Reveal Gold Colored SIM Card Tray and Buttons for iPhone 5S

Several reports predicted that the iPhone 5S would be available in colors other than black and white, such as gold, green, and more. Now we have more proof. Some more parts allegedly for the iPhone 5S have been leaked online by iColorOS showing a gold colored SIM card tray, volume buttons and silent switch. Nowhereelse, who found the photos, notes that iColorOS has been reliable in the past.
Take a look at the image below: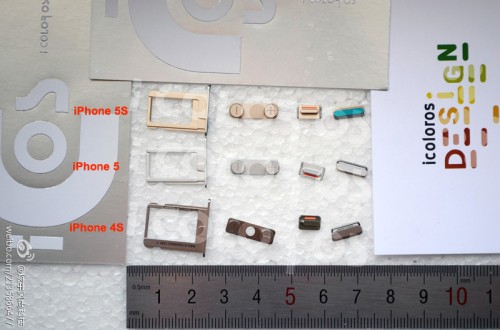 Apple is expected to unveil the smartphone this fall.

Leave a comment