Logging Software From Carrier IQ Is Found On Many Mobile Phones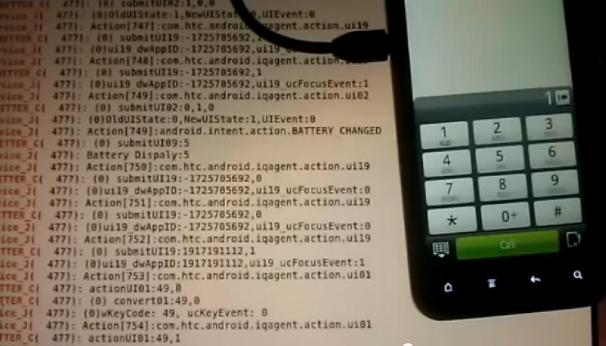 During the last several days, there have been many reports on the findings of Trevor Eckhart revealing that logging software is present on many BlackBerry, Nokia and Android phones. The software called "IQRD"  was developed by the company Carrier IQ. The PCWorld summarized the video showing the scope of logging.
"After connecting his HTC device to his computer, Trevor found that IQRD is secretly logging every single button that he taps on the phone--even on the touchscreen number pad. IQRD is also shown to be logging text messages".
The video also shows that IQRD is logging Web searches during encrypted HTTPS connection. It is not entirely clear what data is sent and used, but the presence of this software has provoked many privacy concerns. As Eckhart noted, there is no way to deactivate logging on his Android HTC phone. Also he noted that the software is deeply embedded and it can't be deleted without rebuilding the smartphone from the source code.
Forbes is even suggesting that Carrier IQ may have violated laws related to wiretapping, however the company states that its actions are limited only to device performance.
iPhone developer @chpwn reported that iOS is also includes Carrier IQ references, although its logging seems to correspond with official statements of Carrier IQ about device performance.
It seems that data logged for iOS devices is limited to location (if Location Services are turned on) and phone call activity. Also unlike the Eckhart's HTC phone, iOS users can disable these diagnostics and choose "Don't Send" in Settings -> General -> About -> Diagnostics & Usage. Also in that setting menu users can peruse the actually logged diagnostic data.

Leave a comment