macOS Sierra Now Supports ARM Processors?

According to the latest report shared by Techtastic, Apple has added the support for ARM processors to macOS Sierra 10.12. The operating system supports new ARM HURRICANE chip family, which indicates that the company may have plans to release a new lower-end laptop with an ARM processor. One of the possible candidates is the next-generation 12-inch MacBook. However, it is too early to talk about the development and release of the new product.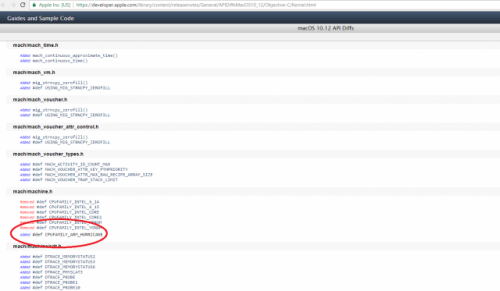 [...] This is likely a custom ARM chip from Apple as the A7 was dubbed Cyclone, the A8 was Typhoon, and the A9 was Twister. It may even be the A10 Fusion processor found in the iPhone 7.
Tomorrow, Google may announce a new desktop operating system dubbed Andromeda. This OS is reportedly something like Android and Chrome OS combined. Who knows, maybe Apple is taking steps to prepare for a new rival operating system and compete with it on equal terms? Stay tuned for updates on the issue, we'll soon find out.
[via iClarified]

Leave a comment