Man Was Electrocuted with iPhone Charging in His Bed

A 32-year-old man from Alabama nearly died after being electrocuted with this iPhone charger. Wiley Day plugged in his phone and took it to the bed with him. The extension cable came off in the morning and the charger head contacted the metal necklace the man was wearing. The electricity traveled through Day's neck, but the man managed to take off his necklace and survived. Moreover, he even went to the hospital himself.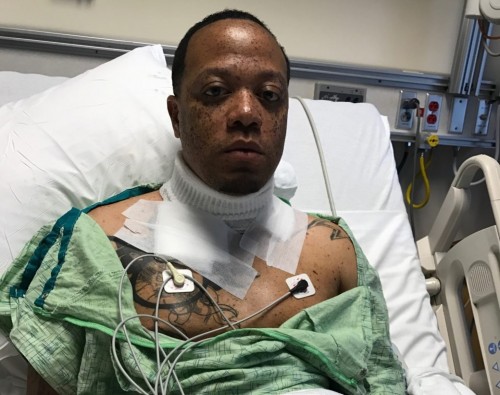 Here's how the man describes the accident:
Your body is numb at that point. I guess people would think it would be burning, but in my case I felt a whole lot of pressure around my neck.
The man got second- and third-degree burns to his hands and neck. He spent three days in the hospital and then was released home.
The iPhone charger was burned, but fortunately, the house did not catch fire.
Last year, a man from London was killed with an iPhone charger that he was using while taking a bath. Be careful while using the devices that are plugged in.
[via The Washington Post]

Leave a comment