Motorola Mocks iPhone 4 Antenna Problem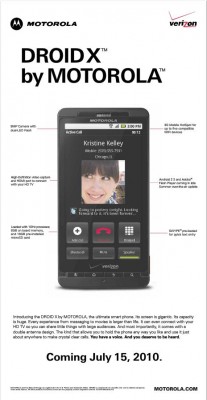 In the full-page Motorola advertisement in The New York Times doesn't hesitate to refer to the iPhone 4 signal loss problems:
"And most importantly, it comes with a double antenna design. The kind that allows you to hold the phone any way you like and use it just about anywhere to make crystal clear calls. You have a voice. And you deserve to be heard."
Not the first case now! Seems like Apple is providing plenty of material for their rivals!

Leave a comment