MWSF 2010: SHOWXX projector, MoodAgent, ScreenGuard Privacy, Verbatim drives

Microvision presented its laser pico projector SHOWXX, Moodagent creates a Genius like playlists, ScreenGuardz Privacy app can hide your information from the neighbour and Verbatim presented their new line of usb-drives with the size of a fingernail. Look further for the details.
Laser pico projector SHOWXX designed by Microvision was presented on the MWSF. It has a size of the iPhone and costs US 500$. The picture shown by the device is so small that only one person can see it. Moreover, the battery time is only 2 hours, which is obviously too short. We can only say the technology still needs to be improved so that it could be interesting for customers.

Moodagent is a music application that helps you to create Genius like playlists of your iTunes library. A few months ago it didn't have an ability to recognize much of users' music, but now its database has over one billion of songs analyzed and the application works nearly 95% correct. The creator of the app Syntonetic Inc. says their plans for this year are to integrate the service into iTunes app.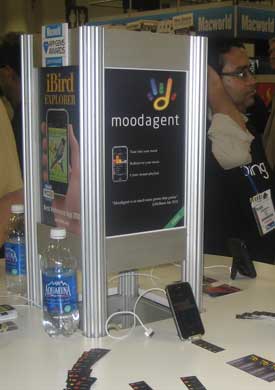 The newest product by NLU Products is ScreenGuardz Privacy (available for US 19.95$). It uses four way protection, so anyone standing to your side will only see a dark screen. And it is no matter whether your device is in a portrait or landscape mode (which is still important for other protecting products).
Verbatim presented their new line of USB drives, which have a size of fingernail and a capacity of 2-16 GB.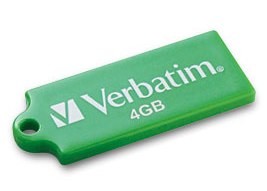 Leave a comment