New 4-inch iPhone to Be Called iPhone 5SE, Not iPhone 6c - Rumor

According to the latest report from MyDrivers, the long-awaited 4-inch iPhone will be called the iPhone 5SE and in terms of design will resemble the iPhone 5S, a device, which was released in 2013. The report contradicts other reports from reliable sources claiming the smaller iPhone will look like the iPhone 6 and iPhone 6s. Nevertheless, since Apple hasn't unveiled the phone yet, we should pay attention to every single rumor about the upcoming device.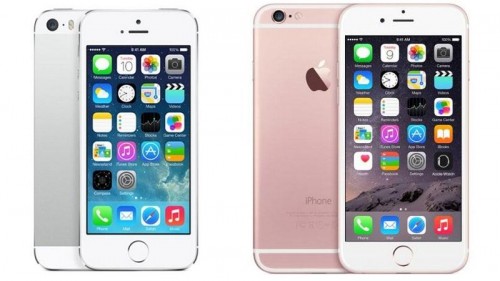 The handset will reportedly feature an A9 processor, 1GB or 1.2GB or RAM, NFC, VoLTE, 16GB and 64GB of internal storage and a 1624mAh battery. Apart from that, the iPhone 5SE may get an 8-megapixel rear and 1.2-megapixel front camera and the support of Live Photos feature introduced in the iPhone 6s. The insiders believe that the iPhone 5SE may become a replacement for the iPhone 5S, which may be discontinued after the release of the updated handset.
The retail price of the handset is unknown, but the rumor suggests it will start at 3,688 yuan (approximately $560). The production of the smaller iPhone is reportedly at the active stage. As to the release of the 4-inch iPhone 5SE, it may take place in March, sources add. Stay tuned for more rumors about the new Apple-branded smartphone.

Leave a comment